Creating Stunning Custom Home Additions in Wilmington, DE & Beyond
Let's be honest, moving is not always the best option when you love your home and its location. The best solution is sometimes just creating a more functional space, right where you are. Whether you are looking to add on a family room or an in-law suite, give your kids more space to grow, enlarge your kitchen, or accommodate aging in place, Bromwell Construction can design and build the perfect home addition to meet your needs without a move.
Based in Wilmington, Delaware, we're a local home addition builder that can handle all parts of your project, from construction drawings and permitting to expert execution.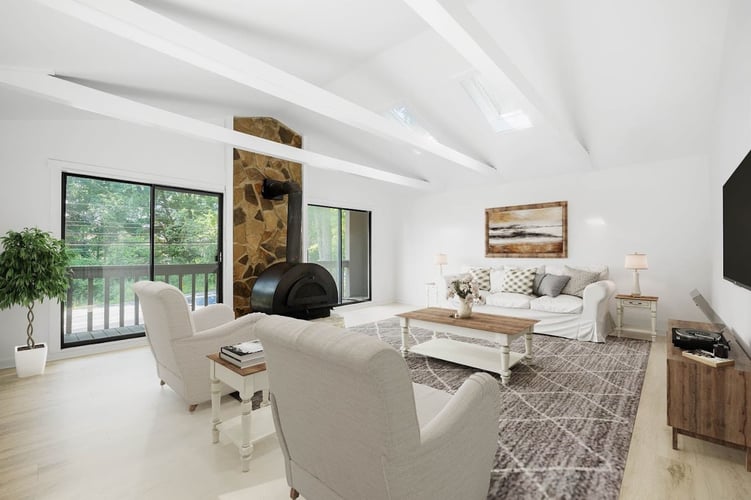 Keep Loving Your Home With a Home Addition
When it comes to building additions for homes, Bromwell Construction can do virtually anything. Here are a few of our most common addition projects:
A larger kitchen
A first-floor laundry room
A family room, bedroom, or bathroom
An expanded primary bedroom
A sunroom
A second-story floor added to your one-story home
What's more, if you're already working with us on a larger project and would like to add a porch enclosure to your home, we can do that.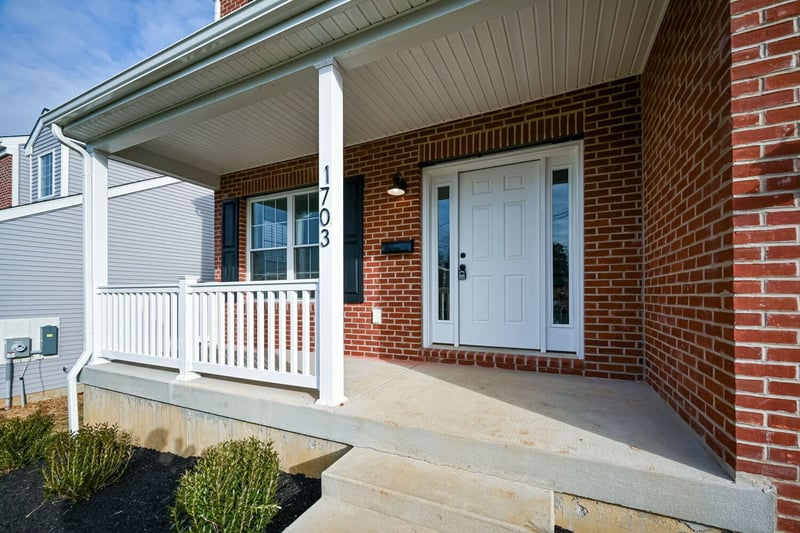 Our team can help you build the home of your dreams. Tell us a bit about what you envision for your new home addition when you request your quote, and we'll be happy to create a custom plan to achieve your goals.
A Full-Service Home Addition Contractor
When it comes to dotting the i's and crossing the t's for your home addition, we've got you covered. Bromwell Construction will handle all construction drawings and permitting unless you are already working with a designer/architect. Since we are a full-service design-build firm, we know exactly what permits to file in your city and county. Our team will lay out the step-by-step process, and a project manager will maintain a strong line of communication to keep you informed at every step. You can rest easy knowing that our highly trained and certified builders will handle the construction with the utmost care and precision.
Frequently Asked Questions
We know that you likely have questions about the process. Below are some commonly asked questions we receive from our clients:

What aspects of the addition will Bromwell take care of?
Our in-house designers will work hand in hand with you to design your addition and select the perfect materials and finishes. We work directly with local architects and your county for construction documents and permitting. Our goal is to make the addition process as stress free as possible—we will be there to take you from the idea phase to the final product.
What Is the price of an addition?
Again, the cost of our addition depends on your choices. We know that's not helpful. Here are some starting prices to anchor your early budgeting for popular home addition projects in Delaware.
Looking to add a bedroom to your house? The cost of this exciting project can vary based on factors such as size and plumbing accessibility. Depending on your space and choices, we estimate a starting price of $60,000, ensuring a high-quality addition that meets your expectations.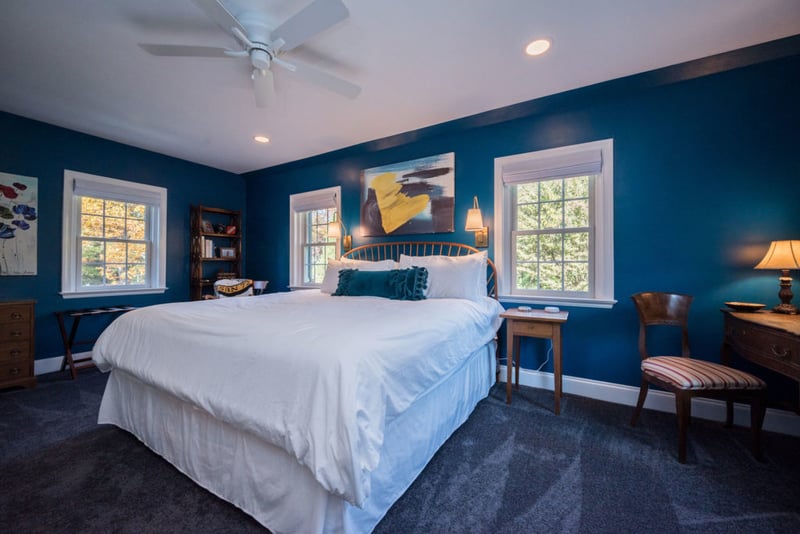 Dreaming of a new bathroom? Our estimated starting price for a bathroom addition is $75,000+, guaranteeing a luxurious retreat tailored to your needs.

Planning to extend your kitchen? You can expect a starting price of $100,000+, ensuring a beautifully functional kitchen that enhances your culinary experiences.
how long will My Addition take?
Typically, the design and permitting take a few months to complete and the building process takes a few months after that. We know that's a wide range, but that's because every product is different. For a timeline and price breakdown specific to your project, please reach out to us for an estimate.

What Factors Contribute to Your Cost and Timeline?
When planning a home addition project, various factors can significantly impact both the budget and timeline. Understanding how selections, size, and other considerations come into play is essential. Here's a breakdown:
Selections: The materials, fixtures, and finishes you choose for your addition can greatly influence the overall cost. High-end selections cost more per square foot and can be more complicated to install.

Size: The size of the addition directly affects the budget and timeline. Larger additions require more materials, labor, and time for construction, resulting in higher costs and longer completion periods.

Complexity: The complexity of the project, including plumbing and electrical work, can impact both the budget and timeline. If extensive modifications are needed to accommodate new systems, additional expenses and time will be required.

Existing Infrastructure: The condition and accessibility of existing infrastructure, such as plumbing, gas lines, and electrical connections, can influence the cost and duration of the project. If modifications or upgrades are necessary, the budget and timeline may be affected.

Permits and Regulations: Obtaining necessary permits and complying with building regulations can add time and expenses to the project. Delays in securing permits or meeting code requirements can prolong the timeline and increase costs.

What type of addition is possible? How can I add on a space and make it look like a part of my home?
If you are looking to add onto your home without going through permitting, the limitations are dependent on your county. If you are willing to go through permitting for your addition- the sky is the limit. We will work with you on the size, what can go into the area, and how to seamlessly tie it into the existing home.
Get Started Today
Contact Bromwell Construction to learn more about the custom home additions we build in Wilmington and throughout Delaware. We can't wait to create something just for you!
Schedule a Complimentary Consultation
Customer Reviews
We could go on for hours about the quality of our work, our family's dedication to the craft of home remodeling, and other factors that separate Bromwell Construction from other contractors. But there are no voices more important than those of our past customers. Read what they've had to say about the experience of working with Bromwell Construction:
H. Baker
"Bromwell came out and installed a new roof and did an awesome job. I hired them back to do my windows. Start to finish, both times were an awesome experience. Everything looks awesome. Would highly recommend."
H. Inden
"We were very pleased with Frank Bromwell's company and their remodel of our bathroom. We live in a very old Victorian house in the City and they were very experienced with old city homes. His crew were great, friendly and very professional. Highly recommended."
D. McMe
"Taking our bathroom down to the studs and putting in a new one the experience with Bromwell was excellent."