The Kitchen Remodeling Contractor Bringing High-End Upgrades to the Hearts of Wilmington, DE, Homes
One of the very first things prospective buyers want to see when they step into a house is a beautiful and up-to-date kitchen. It's no exaggeration to say that the quality of your kitchen can make or break the deal should you ever decide to sell your house later down the line. This is the reason we began Bromwell Construction. Our reputation as a leading kitchen remodeling contractor in Wilmington and throughout Delaware stems from decades of experience within our chosen niche.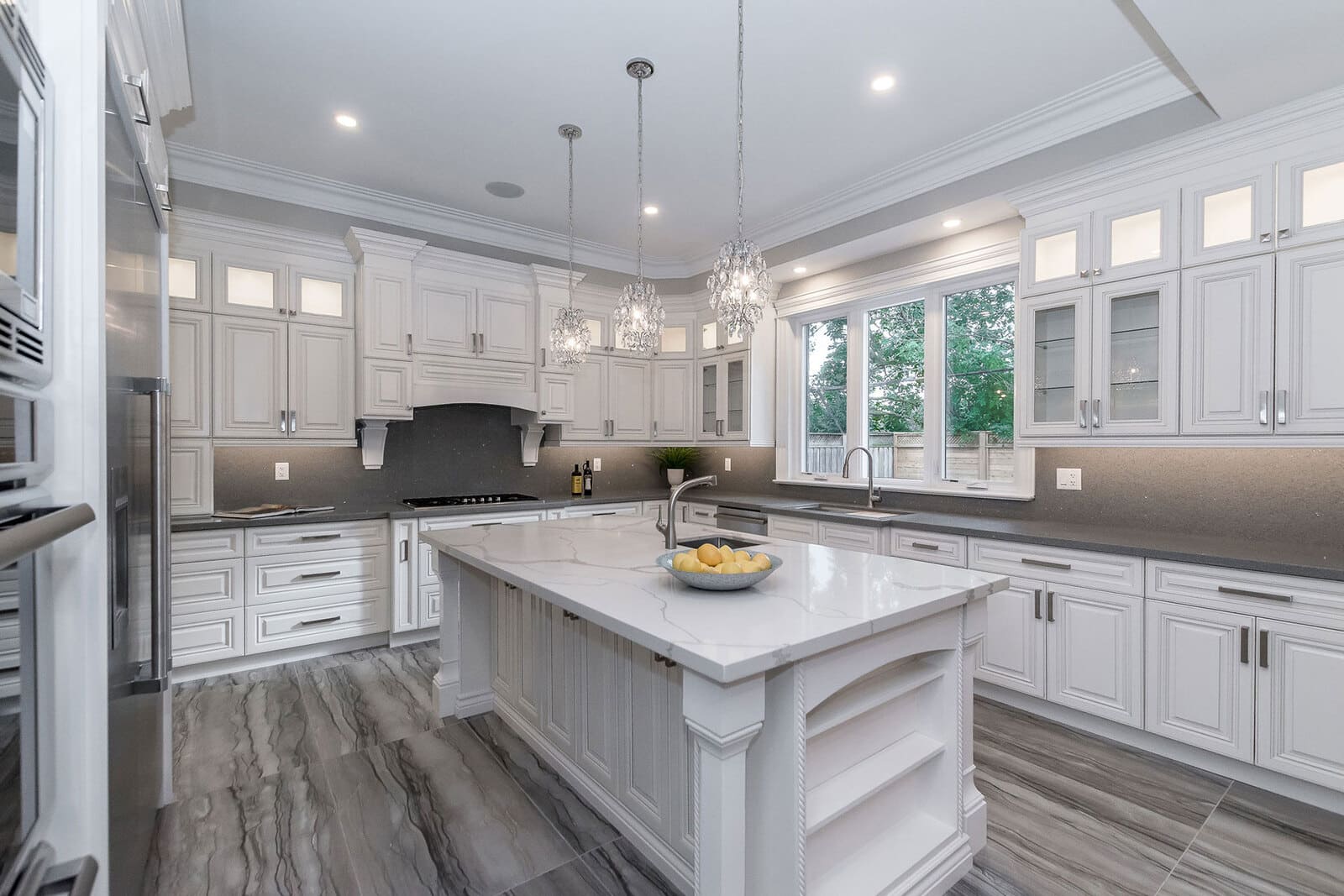 A Full-Service Kitchen Remodeling Company
What services does Bromwell Construction offer to transform your kitchen? Simply put, you name it, we can do it. We cover the gamut, from simple appliance installation to full kitchen remodel services. We deliver jaw-dropping, leading-edge designs in all major categories, including contemporary kitchens, country kitchens, retro kitchens, and chef's kitchens. We'll add value to your kitchen by upgrading any of its key components or accessories. Here's just a short list of what we can do during your kitchen remodel:
Cabinetry
Flooring
Pantries
Islands
Backsplashes
Passthrough cutouts
Ergonomic upgrades
Appliance installation
Task lighting (under-cabinet lighting, track lights, and more)
Ambient lighting
Bromwell Construction can make your new kitchen as simple or as elaborate as you'd like. The sky is the limit when you choose us as your kitchen remodeling contractor!
Wilmington's Premier Kitchen Remodeler
Whatever you settle on, Bromwell Construction always employs a standard process when designing a kitchen from scratch. The process can be scaled up or down according to your requirements. It all begins with a design that you've selected from our catalog or one that you've brought to us. We'll lay out the process for you step by step and assign a project manager to keep you informed about the project's progress and answer any questions you may have. Our highly trained, NKBA-certified technicians will complete the work with some of the finest craftsmanship in all of Delaware, giving you an impressive, picture-perfect kitchen where you'll love to spend time cooking and entertaining.
Frequently Asked Questions
As a full-service kitchen remodeling contractor, Bromwell Construction can do it all. That means our customers often come to us with questions about the kitchen remodeling process. Here are a few answers to some questions we frequently receive:
1. How long should a kitchen remodel take?
Much of how any home remodeling turns out has to do with how you, the homeowner, handle things as well as how effective you are at making decisions about what you want and your budget. Making decisions and not changing them will enable a faster, easier and more successful project. Take a look at How Long Does a Kitchen Remodel Take? What You Need to Know for additional details.
2. How much will my kitchen remodel cost?
Of course, your specific remodeling costs will depend on the level of remodeling, the features you choose, and the size of your space. Here is a complete Kitchen Remodeling Cost Guide to help you get a better idea of how much your remodel will cost.
3. Which kitchen remodel projects have the best ROI?
Completely transforming your kitchen can vastly improve your quality of life and increase home value, but even those smaller yet comprehensive remodels can pay off. In fact, minor kitchen remodels are some of the highest ROI projects, at up to 75%!
End Your Search for a Local Kitchen Remodeling Contractor
Get in touch with Bromwell Construction to schedule a free kitchen remodeling consultation at your Wilmington, DE-area home.
Schedule a Complimentary Consultation
Customer Reviews
We could go on for hours about the quality of our work, our family's dedication to the craft of home remodeling, and other factors that separate Bromwell Construction from other contractors. But there are no voices more important than those of our past customers. Read what they've had to say about the experience of working with Bromwell Construction:
H. Inden
"We were very pleased with Frank Bromwell's company and their remodel of our bathroom. We live in a very old Victorian house in the City and they were very experienced with old city homes. His crew were great, friendly and very professional. Highly recommended."
D. McMe
"Taking our bathroom down to the studs and putting in a new one the experience with Bromwell was excellent."
H. Baker
"Bromwell came out and installed a new roof and did an awesome job. I hired them back to do my windows. Start to finish, both times were an awesome experience. Everything looks awesome. Would highly recommend."