Finishing a Basement
Maximize the Space You Already Have
Ah, the basement. For many homeowners, it's that sprawling, cob-web infested medieval dungeon lurking just beneath the surface of an otherwise cozy and habitable home.
If the thought of your basement calls to mind images from a 1920s Bela Lugosi film, or even if you just find yourself casually referring to it as "the cellar," perhaps it's time to seriously consider providing this room with a five-star makeover.
Basement remodeling can be one of the most satisfying projects a homeowner can elect to have done by a competent contractor.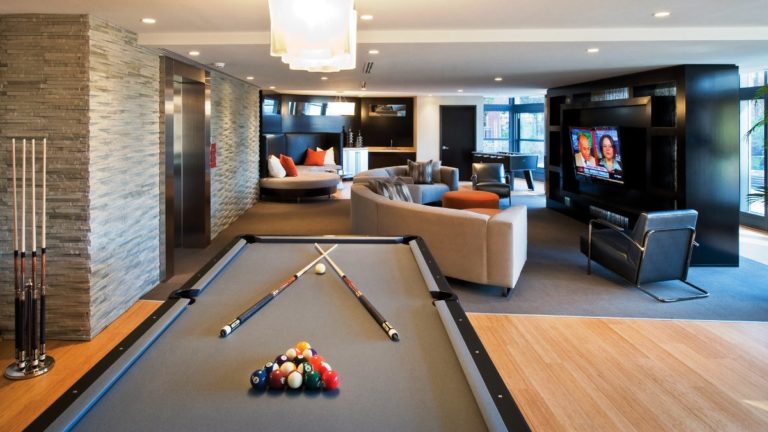 Common Reasons to Remodel Your Basement
Rather than sell your home to accommodate an expanding family, you can maximize the potential of this hidden gem by turning it into:
A State-of-the-Art Entertainment Room
An Extra Bedroom
A Playroom
A Suite of Guest Rooms
Or dedicate it to your own personal use by making it into:
A Gym
A Music or Art Studio
An Indoor Pool Room
A Suite of Guest Rooms
A Sub-Level Garage
Frequently Asked Questions
1. How long should a basement renovation take?
The length of your basement remodel will depend on a couple of factors. The scope of your basement remodel will directly affect the timeline of your remodel. If there is more space and projects, it will take more time to complete.
A full gut remodel will take longer to complete than only replacing flooring or fixtures. You can expect a timeline for a basement remodel to take somewhere between 2 and 6 months.
2. How much will my basement remodel cost?
Of course, your specific remodeling costs will depend on the level of remodeling, the features you choose, and the size of your space. Here is a generalized Basement Remodel Cost Guide to help you get a better idea of how much your remodel will cost.
3. What should I look for in a basement remodeler?
Check out our infographic with 6 tips on What to Look for When Hiring the Best Contractor to make sure you choose the right people for your basement or other remodel project.
Schedule a Complimentary Consultation
Customer Reviews
We could go on for hours about the quality of our work, our family's dedication to the craft of home remodeling, and other factors that separate Bromwell Construction from other contractors. But there are no voices more important than those of our past customers. Read what they've had to say about the experience of working with Bromwell Construction:
H. Baker
"Bromwell came out and installed a new roof and did an awesome job. I hired them back to do my windows. Start to finish, both times were an awesome experience. Everything looks awesome. Would highly recommend."
H. Inden
"We were very pleased with Frank Bromwell's company and their remodel of our bathroom. We live in a very old Victorian house in the City and they were very experienced with old city homes. His crew were great, friendly and very professional. Highly recommended."
D. McMe
"Taking our bathroom down to the studs and putting in a new one the experience with Bromwell was excellent."