How to Avoid Common Home Improvement Mistakes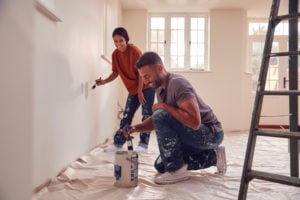 Nothing beats the feeling of beginning a significant home improvement project and taking it to its completion! Unfortunately, home improvement projects don't always go smoothly. Common home improvement mistakes that throw a wrench in the process can result in wasted time, money or both.
The most common home improvement mistakes can be avoided! Before choosing to start a home improvement project, it's important to know what to expect during the project. Knowing what steps are required to bring the home upgrade to its completion and how to avoid the most common mistakes can save you a lot of stress.
If you're remodeling your home, it's also important to prepare for living at home during a remodel. Gutting a house is very messy work, and can make living there very difficult! Here's a look at common remodeling mistakes during a home renovation job, and how you can avoid them.
1. Inadequate Financial Preparation
Although small house renovations are often easily paid for, large-scale home improvement projects can be expensive and sometimes require financing. Before you get started, know what you can afford before meeting with home remodeling contractors. A couple types of home improvement loans to consider include:
Home equity line of credit (HELOC): A HELOC is a way of borrowing against your home's value. You get a line of credit, accompanied by a draw period and repayment period.

Mortgage refinance: Refinancing your home can lower rates and free up funds for home improvements.

FHA 203(k) loans: Also known as rehab or FHA construction loans, FHA 203(k) loans give you the ability to finance your house itself while paying for needed/wanted repairs.
Once you've discussed a home improvement loan with your bank or other lending agency, you can create a more accurate budget as you move onto planning and designing the project with your contractor or professional remodeler.
When meeting with your contractor or architect, start by getting an estimate of the final costs. If the contractor or architect gives an estimate that's far outside your anticipated budget, have a conversation to find out if your project can be scaled back to fit your budget. You may also decide to save your money and take on your home improvement project when you've got more funds.
Remember to get quotes from at least three contractors. This will help you determine what is a fair cost for your project.
Related: How Much Does it Cost to Remodel a Kitchen in Wilmington, Delaware
2. Not Considering Resale Value
When you're trying to decide what to improve at your property, don't forget to research how various home improvement projects may enhance your home's resale value in Delaware. Talk with a contractor, realtor or other industry professionals to check databases for the value of comparable properties in your neighborhood. This competitive analysis can help you decide if your project will cost more than it is likely to be worth when you eventually sell the property.
For example, investing in a $150,000 kitchen remodel is unlikely to pay back well when you sell your house unless homes that are comparable to yours have similar upgrades. Home buyers will only pay so much extra for a very expensive home renovation. If you're having a hard time keeping down the costs of your home remodel, talk to your contractor to find out what you can do to hit your budget goals.
3. Trying to DIY When You Shouldn't
There's nothing wrong with wanting to use your own two hands to care for and improve your house, but it's important to avoid the common DIY remodel fails. The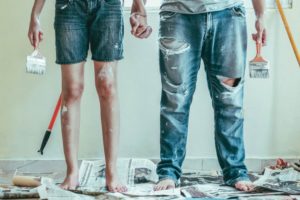 problem comes when you undertake a project you don't have the time, knowledge, or tools to execute properly or efficiently.
Some projects are just better performed by a trained, skilled contractor. Not sure how to evaluate which home improvement projects are best performed by a contractor? Some warning signs:
You don't have the tools. If you've got to purchase a lot of tools to complete a home improvement project, it may not be worthwhile.

There's a safety risk. Let the professionals do the risky jobs – they should have the personal protective equipment and the training to get the job done right.

You need a permit. Permitted work must be done properly, or it won't pass inspection. Hire a skilled contractor!
If you're planning to do your own work, make a list of tools that you'll need in advance. Gather all your materials before getting started – and take accurate measurements to avoid mistakes.
Request an Estimate From Bromwell Construction Company
4. Not Shopping Around
An important part of preparing for a home renovation job is shopping around with house remodeling contractors to ensure you're paying a fair price for the work. Resist the urge to go with the first estimate without doing further research and talking with other remodeling companies.
When selecting a contractor for large or small house renovations, you should consider more than price. Factor in their years of experience and how long they've been in business. Research their professional reputation (check out reviews on Google, Yelp and the company's social media pages). Find out if they offer a warranty on their work. Also, make sure they're properly licensed, bonded and insured. Don't hire a contractor that doesn't have the right qualifications to get the work done!
The price should be a reflection of the quality of the work. When you're comparing two bids of different prices, make sure it's an apples to apples comparison. Know what services are and are not included in the cost. Also, compare the materials being used before signing on the dotted line.
Remember that a good contactor that performs quality work should have good customer service and communication skills. A good contractor will be able to tell you how to prepare for your upcoming renovation, to make your project less stressful. It's best to hire someone who will ensure you can go into your project with open eyes.
5. Forgetting About Necessary Permits
Homeowners sometimes forget certain projects require proper building permits. If you start work before permitting, you can be given a stop work order from your local city or county government that delays the project.
Permits cost money and take time to pull. To avoid delays, get started pulling a permit as soon as possible. Fortunately, some Delaware contractors will deal with the local government to get necessary permits pulled for you as well as find out if you need to post them publicly or have them available on-site.
Related: How Long Does a Kitchen Remodel Take? What You Need to Know
Choosing the House Remodeling Contractors in Delaware
It's hard when home improvement goes wrong. A trusted contractor can be your best friend when it comes to thinking ahead and taking adequate steps to avoid these and other common home improvement mistakes. Bromwell Construction Company, based in Delaware, specializes in kitchen and bathroom renovations and is dedicated to helping you achieve your desired home improvements to the highest standards. Call today to learn more.