The Home Remodeling Contractor to Call for Luxury Living in Hockessin, DE
Looking to elevate your home with a new, luxurious aesthetic? No matter what you have in mind, there's no company better suited for the job than Bromwell Construction. We're a home remodeling contractor serving the Hockessin, Delaware, area that specializes in high-end transformations, and we can upgrade your home both inside and out.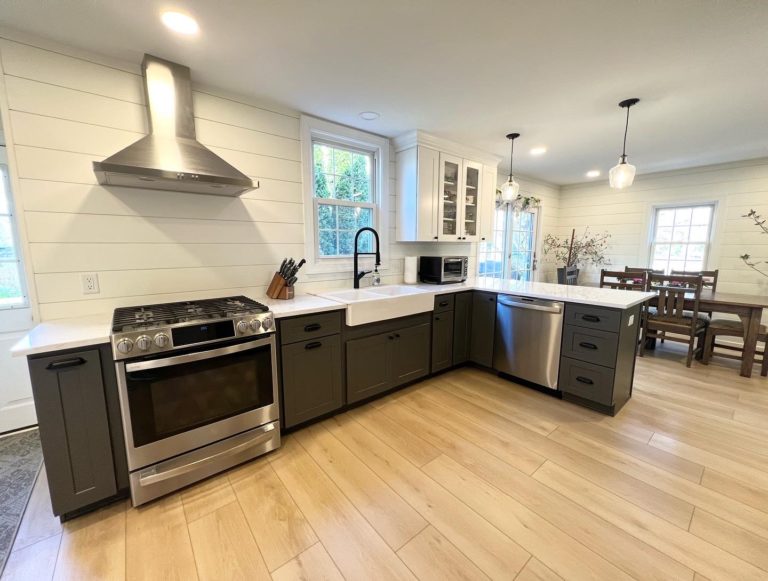 A Full-Service Luxury Home Remodeling Contractor
Our comprehensive home improvement services include:
Whole-Home Renovations
From the floor to the ceiling, there's no area of your home that the Bromwell Construction team can't improve. We're ready to tackle all of those big changes you have in mind for your home's interior.
Home Additions
Looking to add a new bedroom or living area inside your home? Would a custom-designed sunroom be just what your backyard needs? We're the local home remodeling company that can build any additions you need. Plus, we can handle construction drawings and permitting.
Kitchen & Bathroom Remodeling
Make your kitchen inspiring or make your bathroom relaxing with our kitchen and bathroom remodeling services! There's nothing we can't do in either space, so don't settle for spending any more time in a room that's an eyesore.
Replacement Services
Whether you need a new roof, house siding, replacement windows, exterior doors, or a new deck, Bromwell Construction can make it happen with high-quality products and equally strong craftsmanship.
Custom Home Building
When you hire Bromwell Construction to build your dream home, your possibilities are only limited by your imagination. Get in touch with us to discuss your goals, and we'll be happy to help you achieve them.
Trust Hockessin's Top Home Remodeler
Bromwell Construction is the name to know for Hockessin, DE, residents looking to bring more than just a touch of panache to their homes. Contact us today to schedule a free consultation and learn more about why we're the best local home remodeling contractor to bring your grand ideas to life.
Schedule a Complimentary Consultation
Customer Reviews
We could go on for hours about the quality of our work, our family's dedication to the craft of home remodeling, and other factors that separate Bromwell Construction from other contractors. But there are no voices more important than those of our past customers. Read what they've had to say about the experience of working with Bromwell Construction:
D. McMe
"Taking our bathroom down to the studs and putting in a new one the experience with Bromwell was excellent."
H. Baker
"Bromwell came out and installed a new roof and did an awesome job. I hired them back to do my windows. Start to finish, both times were an awesome experience. Everything looks awesome. Would highly recommend."
H. Inden
"We were very pleased with Frank Bromwell's company and their remodel of our bathroom. We live in a very old Victorian house in the City and they were very experienced with old city homes. His crew were great, friendly and very professional. Highly recommended."