Looking for Roofing Contractors in Greenville, DE? We've Got Top-Notch Service & Products
As a homeowner, you want nothing but the best for your largest investment. This should be especially true of your roof—which is both your most important shield from the elements and a large factor in your home's curb appeal. When you eventually have to replace it, trust Bromwell Construction to complete the work with long-lasting results. We're an Owens Corning® Preferred roofing contractor expertly installing some of the industry's finest roofing systems on homes throughout Greenville, Delaware. We look forward to showing you firsthand how we've earned our sterling reputation!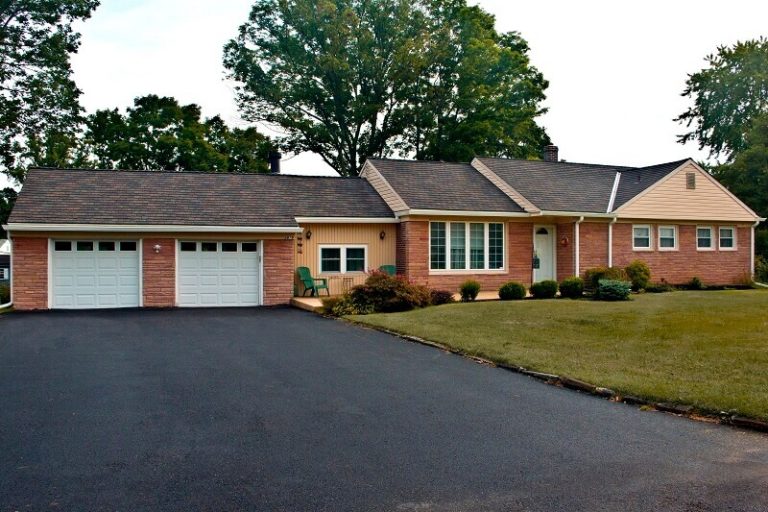 The Premier Local Roofing Contractor
At Bromwell Construction, we specialize in full roof replacements. Whether your roof is deteriorated from years of wear and tear or has been damaged in a recent storm, we're ready to restore it to its former glory with a new look. We're the roofing contractor near you to call for:
Asphalt shingle roofing
Flat roofing
Dec-Tec roofing (available only for certain projects)
In the event of storm damage, not every residential roofing contractor would work with your insurance company on your behalf. But Bromwell Construction will coordinate with your agent to help you get the new roof you need under your claim.
A Preferred Professional Roofing Company
As an Owens Corning Preferred roofing contractor, Bromwell Construction has extensive knowledge of the manufacturer's first-class products and installs them according to the company's lofty standards for success. Plus, our status allows us to protect your new roof with Owens Corning's 30-year, 50-year, and lifetime warranties in addition to our own one-year labor warranty.
Contact Us Today
Ready for a new roof at your Greenville, DE, home? Bromwell Construction is the roofing contractor to call. Reach out to schedule your free consultation.
Schedule a Complimentary Consultation
Customer Reviews
We could go on for hours about the quality of our work, our family's dedication to the craft of home remodeling, and other factors that separate Bromwell Construction from other contractors. But there are no voices more important than those of our past customers. Read what they've had to say about the experience of working with Bromwell Construction:
H. Baker
"Bromwell came out and installed a new roof and did an awesome job. I hired them back to do my windows. Start to finish, both times were an awesome experience. Everything looks awesome. Would highly recommend."
D. McMe
"Taking our bathroom down to the studs and putting in a new one the experience with Bromwell was excellent."
H. Inden
"We were very pleased with Frank Bromwell's company and their remodel of our bathroom. We live in a very old Victorian house in the City and they were very experienced with old city homes. His crew were great, friendly and very professional. Highly recommended."