A Professional Roofing Contractor Serving the Greater Wilmington, Delaware Area
Mother Nature is unforgiving and it's important that your roof is able to face her challenges year after year. And if your roof is ready for a replacement, choosing the right materials and working with a reputable roofing contractor will make all the difference in helping your home win its annual struggle with the weather. Bromwell Construction is a residential roofing contractor based in Wilmington, Delaware, known throughout the state for bringing top-caliber craftsmanship to every project. Choose us when you want to ensure the job is done right!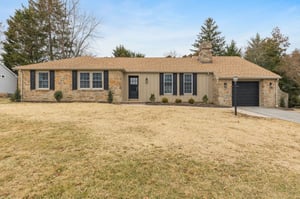 Our Roof Replacement Service
Whether your home's roof is simply old and worn out or weather damage has created an urgent need for a full replacement, Bromwell Construction has you covered. We're the local roofing contractor to call for:
Asphalt shingle roofing
Flat roofing
Dec-Tec roofing (available for certain projects only)
In the event that your roof has been severely affected by storm damage, you won't need to worry about having hired an unsympathetic roofing contractor. Bromwell Construction will lighten your burden by coordinating with your insurance company to get you that new roof under your claim.
Why Bromwell Construction is Your Best Bet Among Professional Roofing Companies in the Wilmington Area
Any roofing contractor can stand by the quality of the products they offer you, but it takes more than that to build trust. You can have the utmost peace of mind when you hire Bromwell Construction because we:
Are an Owens Corning® Preferred Contractor, which means we know these products exceptionally well and comply with the manufacturer's rigorous standards for installation success
Are able to offer incredible 30-year, 50-year, and lifetime warranties on asphalt shingle roofing thanks to our status with Owens Corning, and we also give you a one-year labor warranty on all products we install
Assign a project manager to keep you in the loop at every stage of your roof replacement
Can assist with the permitting process
Maintain an A+ rating with the Better Business Bureau
Frequently Asked Questions
At Bromwell Construction, we value transparency and understand the magnitude of investments such as a roof replacement. We'll gladly answer any questions you may have about the process, but here are a few that our customers have often asked us over the years:
How long does it take to replace a roof?
Our roofers can install a new roof in one day given the right circumstances, but this is not always the case. However, any install should not take more than a few days. The length of your roof replacement will depend largely on the scope of your project, so our team will give you a clearer picture of what to expect during your consultation.
What is the average cost to replace a roof?
Total roofing costs depend on the material you choose and the size of your roof. While asphalt shingle roofing costs are straightforward and apply to many homes, flat roofs are priced out on a case-by-case basis.
Contact Us Today
Ready to work with the premier roofing contractor in Wilmington, DE and nearby areas? Get in touch with Bromwell Construction today to schedule your consultation and get your project off to a strong start.
Schedule a Complimentary Consultation
Customer Reviews
We could go on for hours about the quality of our work, our family's dedication to the craft of home remodeling, and other factors that separate Bromwell Construction from other contractors. But there are no voices more important than those of our past customers. Read what they've had to say about the experience of working with Bromwell Construction:
H. Baker
"Bromwell came out and installed a new roof and did an awesome job. I hired them back to do my windows. Start to finish, both times were an awesome experience. Everything looks awesome. Would highly recommend."
D. McMe
"Taking our bathroom down to the studs and putting in a new one the experience with Bromwell was excellent."
H. Inden
"We were very pleased with Frank Bromwell's company and their remodel of our bathroom. We live in a very old Victorian house in the City and they were very experienced with old city homes. His crew were great, friendly and very professional. Highly recommended."