Which Home Renovation Projects Are Best for 2019?
Spending time indoors with all the winter weather can have you looking around your home. Before you know it, you've got a long list of to-do items and renovations projects. The question is, which ones should you tackle first in 2019? And which ones make sense if you are thinking of selling your home soon?
Not all renovation projects are created equal! There are some projects that won't make economic sense unless you are staying in the house for a long time. Some, well, those are projects that you do because you want to! It will make yours and your family's time at home more enjoyable.
The best renovation projects are the ones that combine a few factors. Some of these factors include:
It will enhance the resale value of your home
They improve the quality of yours and your family's life while living there
The costs are within your budget.
Related: How Much Does it Cost to Remodel a Bathroom in Wilmington, DE
When you find a project that hits all three criteria, it's a winner! And it should move up towards the top of your list.
So how do you figure out which ones might meet the trifecta of renovation projects? You start by thinking like a real estate agent. And if you can't, ask someone in your family that can to help.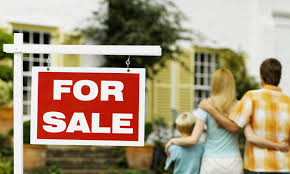 As you review your list of renovation to-do's, think of which ones add "curb appeal"? Or, which ones make a great impression when you come into the home? Curb appeal is something that, while not being critical to the functionality of the house, is something that people notice about your home.
It can be either outside your home in the form of porches or brick facades. It can be inside where a new bathroom or kitchen makes your house stand out. These are only a few of the possible examples of curb appeal in a home.
Another factor to consider when deciding which project to do is your home's current value. Some projects will make more sense if a home is in a lower or mid-point range. Other projects won't make sense for that type of home but are perfect for high-end homes.
Where your home value lies will help you decide which direction to take.
Best Return on Your Investment
When you're trying to determine which projects offer you the best return on your investment, you need to do some digging.
You want to figure out what your costs are to complete the project. Getting a few estimates from contractors will give you that information. Then look at what the average returns are for that type of project in your area.
Different price points for homes mean different renovations make the most sense. For 2019, it's looking like these are the best (and not so great) projects based on return on your investment:
Related: How to Avoid Common Home Improvement Mistakes
Upscale Homes:
The clear winner for upscale homes were garage door replacements! Kitchens and bathrooms don't even make the top four for a return on your investment. But if your garage door is older, it's a good option to choose.
Garage Door Replacement 90%
Window Replacement 69-70% (based on vinyl vs wood replacement windows)
Grand Entrance 69%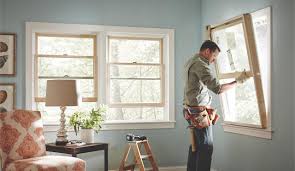 For the best return on your investment, some of the most popular items are at the bottom of the heap. Money invested in kitchens, baths and master suites is unlikely to be recouped as fast.
Master Suite Addition 45%
Bathroom Addition 50%
Bathroom Remodel 53%
Major Kitchen Remodel 54%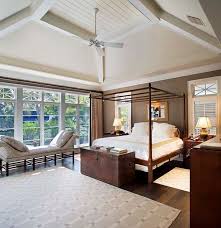 Midrange Homes:
Midrange homes seem to have a wide range in the amount of return you get back for most renovation projects.
The top five may not surprise many people. Bathrooms and kitchens have always helped a home's value. And they've always been popular renovation choices by homeowners. And any work done to the exterior of the home is all part of the curb appeal, so that makes sense!
Bathroom Remodel 67%
Entry Door Replacement 69%
Minor Kitchen Remodel 75%
Siding Replacement 73%
Exterior Stone Veneer 80%
While these items may be ones you choose because you love them, they aren't going to help your home's value as much and you'll only get back about half of the costs.
Backyard Patio 47%
Master Suite Addition 52%
Metal Roof Replacement 55%
What's Up with Kitchens and Baths?
The second item that you look for are projects that enhance yours and your family's quality of life. And kitchens and baths are both the type of project that would do that.
So why aren't they ranking higher on the lists? It's due, in part, to the costs for materials. Over the past year, material costs have risen and continue to be in flux. The recent addition of import tariffs is another factor in construction material costs. Tariffs for imports from several countries have increased substantially over the past year.
Both kitchens remodel and bath remodels have specialized features such as appliances and tile. Prices for materials like have seen a steep increase in cost. That makes the overall price for these types of renovation projects more expensive.
Renovating your kitchen or bath might not show the highest return based on the numbers above, but they can improve the quality of your life! What and how you choose to live can make a kitchen or bath renovation worth the expense. And that's a factor well worth considering.
Related: The Best Kitchen Materials: Comparing Cost and Upkeep
Costs Within Your Budget
It's easy to find yourself well over budget on any renovation project! That's why it's important to talk to contractors with experience and expertise, and review the ways you can finance your remodeling project early in the process.
Deciding on what is most important to you and your family is critical. For example, if you've decided on a midrange kitchen remodel, your costs can still vary a lot. In the Mid-Atlantic area that type of project averages between $22,929 and $67,338. Upscale projects trend even higher.
Getting recommendations and finding contractors with experience in your type of project is your first step. They can help you decide which projects on your to-do list to choose now. And they can guide you on creating a result that will enhance your home as well as your family's lifestyle.
As winter winds its way to an end, it's time to get started on those projects! Which one will you choose to start with this year?