Common Home Remodeling Questions & Answers
Remodeling your home is a big project to undertake, even if you aren't doing the remodeling part on your own. As an experienced remodeling company in Delaware, we get a lot of questions regarding remodeling a home. We've compiled this list of the most common home remodeling questions and answers to help you with your remodeling journey and be the informed consumer you want to be before diving into a remodeling project in Delaware. If you have questions we didn't answer, leave us a comment or give us a call, we would be happy to help in any way we can.
How much will my remodel cost?
Of course, your specific remodeling costs will depend on the level of remodeling, the features you choose, and the size of your space. We have a couple of generalized cost guides to help you get a better idea of how much your remodel will cost.
How Much Does a New Roof Cost in Delaware?
How long will my remodel take?
Again this question depends on the type of remodeling you are interested in for your home. The remodeling timeline will be different depending on which room you're remodeling, how big the space is, and the decision making between you and your remodeler. Here are a couple of resources on the most popular remodels and how long they take.
How long Does a Kitchen Remodel Take?
How long Does it Take to Remodel a Bathroom?
Also, consider where you will live during the remodel.
Where should I start remodeling?
If you're looking to remodel your whole home, you may be wondering where to start or if you should do it all at once. If you're living in your home through the remodel, you may want to take the remodel room by room. However, if you won't be in the house throughout the remodel, you may want to do everything at once, which could help streamline the process. Learn more about Which Home Renovation Projects are Best for 2019.
How do I start remodeling my home?
The first step to remodeling your home is research. Take a look around your home – now what is a functional problem and what is a design problem. What would you like your home to look like? Get some inspiration from sites like Houzz or Pinterest and what others have done. Once you have a good idea of what you'd like to do, start researching remodelers who can help you achieve your vision.
Do I need a building permit to remodel my home?
Most likely. If you're working with a certified remodeler they should be able to take care of all building or remodeling permits you may need for your home remodel. There is a process for any remodeling project, so here's what you can expect.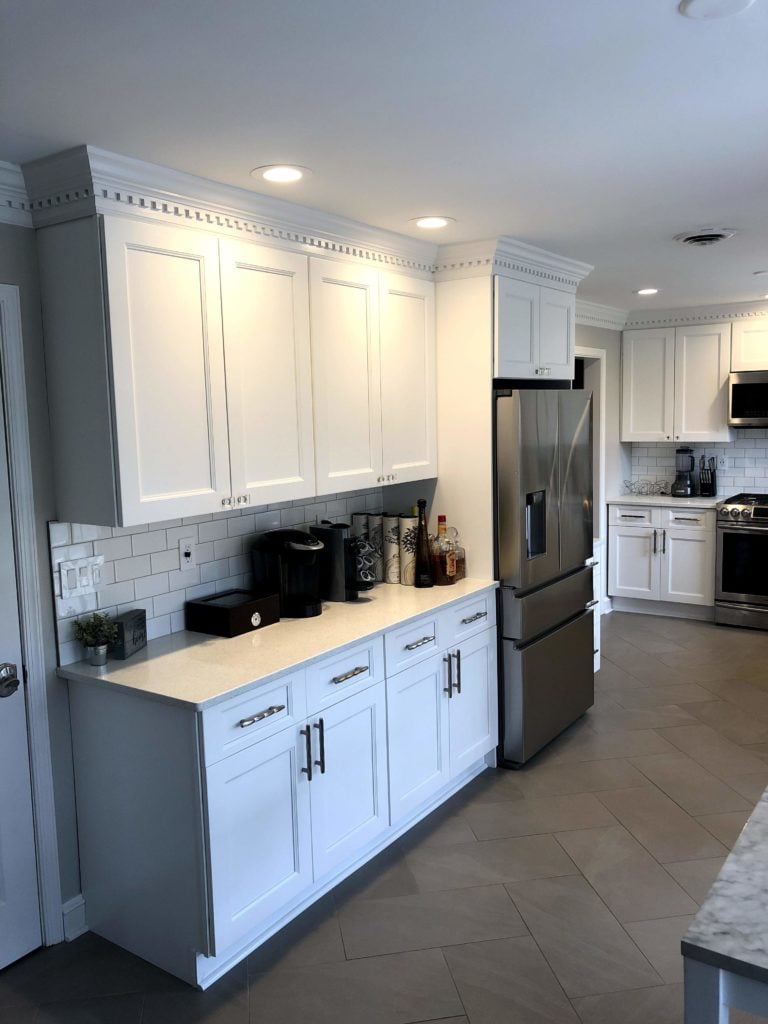 How to Choose the Right Remodeler?
The best advice we can give you here is to do your research. Get the details on the contractor's process, timeline, price point, and any other details that are important to you. Be careful choosing a contractor solely based on price as there are several contractors who don't have the experience, certifications, or other important qualifications. Here are two great resources to help you choose the best contractor:
How to Choose Your Local Remodeling Contractor
6 Tips: What to Look for When Hiring the Best Contractor [Infographic]
How much does it cost to completely renovate a house?
Like the previous timeline questions, this depends on the size of the home, how many rooms are in the home, and what level of renovation each room needs. If the house needs a complete gut job, the timeline will be much longer than if you only need to replace a few appliances, countertops, and fixtures.
How much does a gut renovation cost?
As with the previous question, the cost of a gut renovation will vary based on the space you're looking to renovate and the size of that space. Gut jobs will also incur more cost than a general update such as painting the cabinets and changing out fixtures.
How much should I budget for remodeling?
There are several ways to pay for your remodeling work including savings and home renovation loans. When budgeting for your home remodeling project, consider how much you can comfortably afford each month. We also recommend planning by getting an idea of what you'd like to remodel and talking with a remodeler who can help you figure out what the cost will be. From there you can decide if it's too much and talk to your contractor about different options or go ahead and go through with the project. Also, make sure you factor in your potential home improvement tax deductions.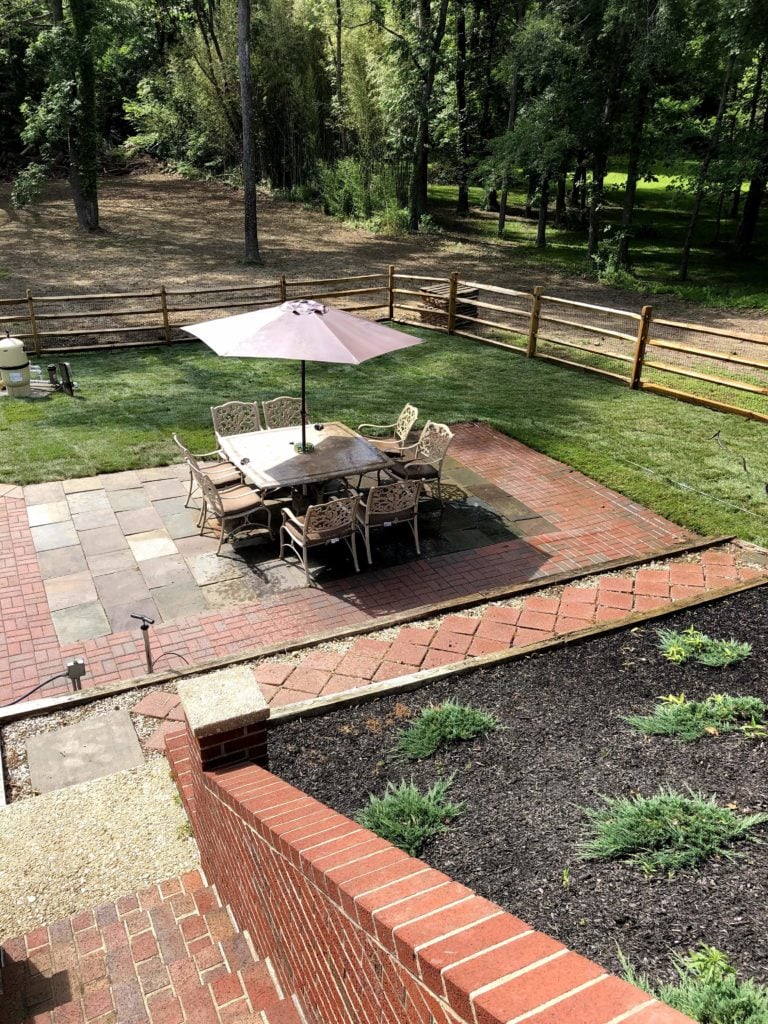 How do I plan a home renovation?
Planning a home renovation can be tricky, especially if you're doing it yourself without the help of an experienced construction company. First, start by exploring the renovation process, and keep in mind that when remodeling a kitchen or a bathroom, or extending your home with an addition, the process will be different. Also, remember to take life into account when you're planning your remodel. It may seem like a good idea to schedule your remodel when you're on vacation, but there may be questions your remodeling team needs answered while you're away.
How do I go about remodeling my second home?
Remodeling a second home or vacation home is similar to the way you would remodel a permanent residence with a few exceptions. If you aren't living in the home you're remodeling, the process can be streamlined all at once, instead of in chunks for livability. For example, all demolition of the kitchen and bathrooms can be done at the same time.
Related Reading: Bathroom Design Trends to Look for in 2020
Be vigilant to overcome the distance between you and the contractor if you are having the project done while you are not around. Meeting with your contractor regularly to discuss progress and problems can help the process run more smoothly.
How do I hire a contractor for a second home renovation?
If you're remodeling a vacation home, investment property or second home, you'll want to be sure you more selectively choose your contractor. Communication style becomes exceedingly important when you may not necessarily be in the same city or even state as the contractor who is remodeling your home. Be sure your prospective contractor communicates in the way you'd like to be communicated with. On the front end of the project, clearly express how many times per month you'll talk and which forms of communication you can expect (email, phone, text, video chat, etc.)
What is the ROI of remodeling a rental property?
The return on investment of your rental property will depend on the current state of your rental property. Even minor changes such as new flooring or countertops can add a lot of value to an investment property and increase the amount that tenants are willing to pay to live at your property. Sometimes it is also necessary to restore value that was lost by having tenants; doing restoration and remodeling every few years is normal for an investment property.
Read about The Value of Installing a New Roof on your Delaware Home.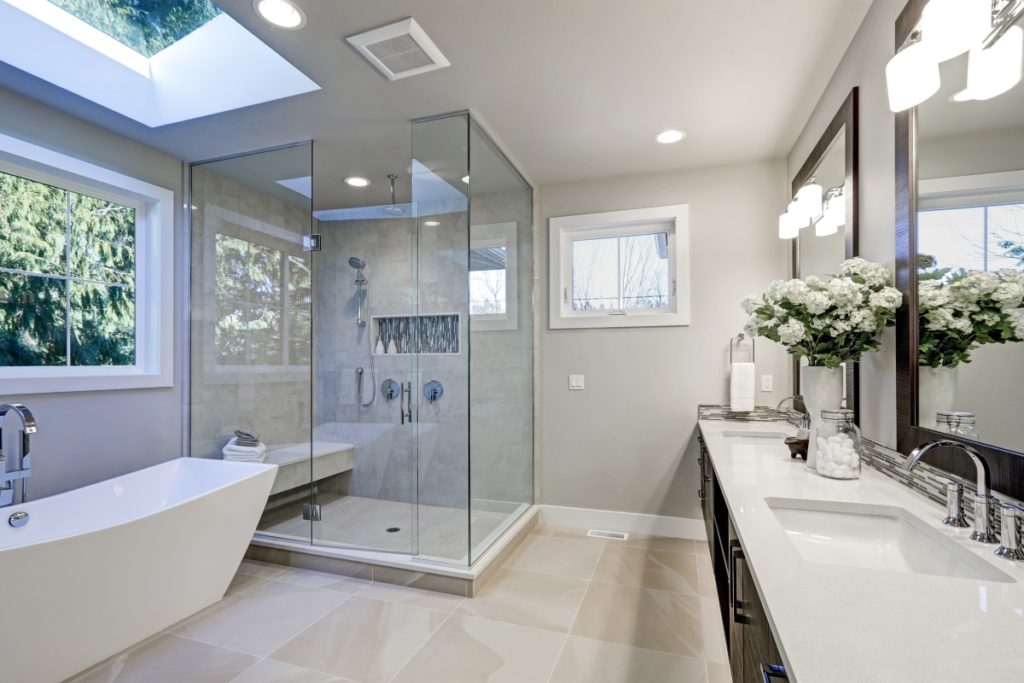 How do you finance investment property renovations?
There are a few ways you can finance your investment property renovation. One option is to create a savings for a renovation, however, the sooner you renovate the more rent you can charge tenants. There are also loans made specifically for remodeling and remodeling investment properties that will allow you to make payments overtime.
Should I remodel my investment property?
The answer to this question depends on the state of and the location of your investment property. You'll want to take into consideration the average rent in your area, the type of person that would rent your property and the overall aesthetic and functionality of your current property. You don't want to over remodel and not be able to attract tenants who can pay for the beautiful home you've created. Talk with a property manager or a remodeling company who can give you the inside scoop for the housing market in Delaware.
Do I need a building permit to remodel my home?
Most likely. If you're working with a certified remodeler they should be able to take care of all building or remodeling permits you may need for your home remodel. There is a process for any remodeling project, so here's what you can expect.
How to choose the right remodeler?
The best advice we can give you here is to do your research. Get the details on the contractor's process, timeline, price point, and any other details that are important to you. Be careful choosing a contractor solely based on price as there are several contractors who don't have the experience, certifications, or other important qualifications. Here are two great resources to help you choose the best contractor:
How to Choose Your Local Remodeling Contractor
6 Tips: What to Look for When Hiring the Best Contractor [Infographic]