Financing Your Home Improvement Project
If you want to renovate your home to increase its value or improve its functionality, livability and comfort, you're in luck. Regardless of your financial situation or the scope of your project, there are numerous private and federally insured resources that can help you access the necessary financing to make your home renovation goals a reality.
There are several good reasons to remodel or renovate your home, whether you're looking to maximize the functionality of an existing space, create a specialty area, or further enhance the appeal of your home and increase its value. This transformation, however, does not happen overnight, which may have many homeowners wondering if a home remodel, home addition or renovation project is worth the investment of time and money.
As with most home improvement projects, the precise cost of remodeling your home will depend on a variety of factors, including the size of the space, how you envision using it, as well as the quality of finishes you select. Typically, most projects land between mid- and upper-level renovation, because those include above builder grade fixtures.
A portion of your home remodel costs will involve the upfront work to include space planning and layout design, the services of a dedicated project manager, permit fees, and all labor and materials.
Any time you are considering renovations or transforming a space within your home, it's best to consult with a qualified contractor. Bromwell Construction Company offers a number of different remodeling services that range in cost so homeowners in Delaware can select the option that suits their needs and preferences. From basic renovations to complete transformations, we can provide an individualized estimate and other insight to steer you toward the right renovation to help you accomplish your goals for the space.
Can You Get a Loan to Remodel Your Delaware House?
Most people are familiar with the process of taking out a mortgage to finance the purchase of a new home. Chances are, they took advantage of a home loan themselves at one point.
What may be less widely known is loans also can be used to make necessary or desired home remodeling projects attainable for all homeowners in Delaware and the surrounding area. In fact, homeowners who want to renovate their home – whether to increase the property value or to make the area more comfortable, safe, or functional– can find several resources for financing the project.
What Are Common Home Improvement Loans?
People will generally pursue one of two loans when considering home renovations: home equity loans and personal loans. Each option has its own set of requirements, benefits, and disadvantages for homeowners in Delaware.
Home equity loans
For a home equity loan – which acts as a second mortgage on your house – lenders tend to limit the total loan to 85% of your home's value. They also have fixed interest rates that remain the same over the total life of the loan. This means your monthly payments never change, making it easier to budget for repaying the loan.
The interest rate may vary based on the term and amount of the loan, your credit history, your home's value, your income, and the existing mortgage balance. In general, though, interest rates on home equity loans are generally lower than those for unsecured products, such as credit cards, making them more advantageous for financing an extensive home renovation project. Additionally, the interest you pay on the loan may be tax-deductible if you're using it for capital improvements.
On the down side, as you're using the home's equity as collateral, you risk foreclosure if you don't repay the loan on time and also face greater liability for paying off the loan promptly if you sell your home.
Home equity loans are especially suitable for homeowners who have already made substantial payments on their original mortgage and have significant equity in their home.
Personal loans
Personal loans are also popular for undertaking home improvement projects in Delaware and the surrounding area.
Typically, you can borrow between $1,000 and $100,000 for a personal loan, but the payback period is much shorter than that of home equity loans – about one to seven years compared to up to 30 years.
Interest rates on personal loans – which are typically fixed – can range from about 4% to 36%, based on income, credit score, and assets.
Personal loans are advantageous for those who don't have significant equity in their home. They also allow you to borrow smaller amounts.
The drawbacks of personal loans include higher interest rates and shorter repayment periods. If you're doing a small project, you may prefer the motivation to repay the loan quickly. However, if you're undertaking a particularly costly home improvement project, the monthly payments on a personal loan may not fit the budget for some homeowners.
What Alternative Home Renovation Loans Are Available to Homeowners?
If neither a home equity or personal loan appeals to you, there are other types of loans and financing options available for tackling major home repairs, room additions or fixture updates with the help of your general contractor. Some alternatives to consider include:
Home equity lines of credit
A home equity line of credit (HELOC) is similar to a home equity loan in that your home's value is used as collateral. The difference is a HELOC gives you a revolving line of credit that you can borrow against and repay through various methods, depending on the lending agency. One disadvantage is the variable interest rate, which can make your payments unpredictable.
Cash-out refinancing
Through cash-out refinancing, you will replace your original mortgage with a cash-out refinance, giving you a new balance, terms of agreement, monthly payments and interest rate on your home's existing mortgage. The equity produced through the process is provided to you as cash, which you can use for your project.
Title I loans
Title I loans, insured by the U.S. Department of Housing and Urban Development, can be used to finance both large and small improvements that are meant to substantially protect or improve the basic livability or utility of your residence, such as installing refrigerators, freezers, dishwashers, and built-in ovens or increasing wheelchair accessibility with ramps and widened doorways. This excludes luxury items like outdoor fireplaces and pools. Homeowners can apply at any lender that is approved to make Title I loans.
Energy efficient mortgages
Another product insured by the federal government, energy efficient mortgages (EEM) can be used by homeowners for renovation projects that increase the energy efficiency of their house.
Delaware State Housing Authority programs
Within the state of Delaware, low- and moderate-income homeowners have access to various resources that provide home improvement loans. You also can investigate loan programs backed by the U.S. Department of Agriculture and Veterans Affairs.
GreenSky Loan Program – Home Improvement Loan Facilitator
Bromwell Construction Company, LLC offers home improvement loan programs through GreenSky Loan Programs. GreenSky is an inexpensive and quick option for paying for home improvement projects. Projects such as kitchen and bathroom remodeling, flooring, HVAC, plumbing, windows, roofs, as well as many others, qualify for GreenSky Loan Programs. Customers receive immediate notification of approval or decline. This is much faster than having to apply for a personal loan which can take a few days or up to a week for an answer. GreenSky credit limits vary up to $65,000 depending on the qualifying applicant.
GreenSky Program Loan Options:
1. Promotional Period Loan Plan/Deferred-Interest*
As long as the loan is paid within the giving period, all interest will be waived. This is great for customers who know they can pay off the entire loan and don't want to pay any interest. This allows the customer to take advantage of the time value of money and complete the project with no money down and you can pay off the loan at the end of the period.
Program Plan 3128* – Pay off loan amount in 12 months and pay no interest*. Deferred payments for 12 months; however, if the loan is not paid in full in by the 12-month expiration period, the loan turns into 20-25% interest loan. The accrual is calculated every month so if it is not paid in full by the end of the 12-month period, customer will be responsible for the accrual amount. The accrual amount is only waived if the full amount of the loan is paid off before the end of the 12-month period.
2. Reduced-Rate Installment Loan Plan**
This is more of a traditional loan with a fixed period and fixed payment. It allows the customer to budget for the project, and payments will not change over time. If customer pays it off early, there are no additional fees and customer will save in interest.
Program Plan 1969** – This loan is a 96-month term loan with 9.99% financing**. The 9.99% financing applies only to the balance of the loan amount.
Application Process (quick and easy with immediate response):
· Customer contacts Angel Ferrante, Bromwell Construction Company's approved GreenSky Merchant Application Processor at (302)598-7072 to complete the online GreenSky Application
· Customer provides name, address, phone number, email address, SS#, annual income, and the loan amount being requested. (Note: If applying with a co-applicant then must also provide his/her annual income and information.)
· GreenSky does a hard credit pull on the customer
· Customer receives notification that he/she has been approved or declined in approximately 30 seconds after submitting
· If customer accepts the loan offer from GreenSky then GreenSky sends the loan documents to the customer via both email and regular U.S. postal mail
· The customer does not have to accept the amount that he/she was approved, he/she can just accept the amount that is needed for the particular project
· Customer will also receive access to the loan via a shopping pass with account number to pay the contractor for the home improvement project that he/she has applied for through a point-of-sale terminal, i.e., credit card machine, square, etc.
· Once the contract agreement has been signed by both the customer and the contractor, Bromwell Construction Company will submit a request for deposit payment with dollar amount to GreenSky (GreenSky processes 50% deposit and 50% upon completion), and GreenSky will contact customer to approve the processing of payment
*Subject to credit approval. Minimum monthly payments required during the promotional period. Making minimal monthly payments during the promotional period will not pay off the entire principal balance. Interest is billed during the promotional period, but all interest is waived if the purchase amount is paid in full before the expiration of the promotional period. Financing for GreenSky consumer loan programs is provided by federally insured, equal opportunity lender banks. NMLS#14116352.
**Fixed APR during the life of the loan. Subject to credit approval. Financing for GreenSky consumer loan programs is provided by federally insured, equal opportunity lender banks. NMLS#14116352.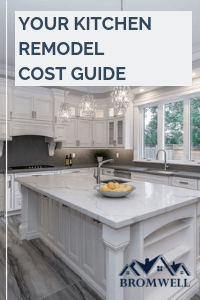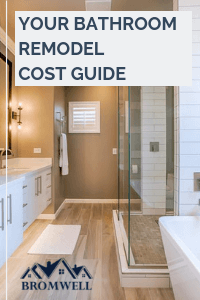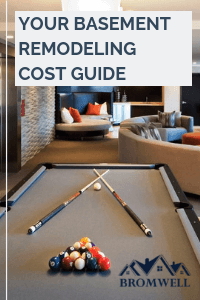 Sources
"Home Improvement Loans." U.S. News and World Report. Accessed online at https://loans.usnews.com/home-improvement-loans#alternatives-to-home-equity-and-personal-loans
"ABOUT TITLE I PROPERTY IMPROVEMENT LOANS." U.S. Department of Housing and Urban Development. Accessed online at https://www.hud.gov/program_offices/housing/sfh/title/ti_abou
"ENERGY EFFICIENT MORTGAGE HOMEOWNER GUIDE." U.S. Department of Housing and Urban Development. Accessed online at https://www.hud.gov/program_offices/housing/sfh/eem/eemhog96
"Home Repairs Delaware." Accessed online at https://www.hud.gov/states/delaware/homeownership/homerepairs